Rivage
The combination of ancient beauty secrets and Science of today in the service of modern women.
All beauty care products of Rivage are produced at Dead Sea with unique nutrients that only Dead Sea can provide. The combination of natural minerals with botanicals and vitamins, form the enhanced formula treatments of Rivage. This unique composition of products offers to cosmetology a new chapter of beauty care products. Your skin and hair deserve to be cherished, nourished and replenished. That is why we go to great lengths to source and blend nature's finest active botanicas with potent Dead Sea Minerals.Rivage began in 1996, when inspired by the power and results of the Dead Sea to transform the health of modern woman's skin and hair. Rivage's skincare products are a fusion of the ancient and the modern. The minerals and botanicals that enhance the skincare blends are as old as time, but they are optimized and refined by our laboratories to deliver a remarkable home spa experience
A healing Spa at your service
In parallel, Rivage collaborates with the top experts in the field of aesthetics, dermatology and cosmetology. Rivage utilizes the therapeutical characteristics of minerals of Dead Sea, the most known Spa of ancient times.
As so, Rivage creates therapeutic treatment packages for various skin and hair conditions.
Karam is the exclusive distributor of Rivage in Greece and Cyprus. Rivage products are sold in selected retail stores and Hotel Spa & Resorts Beauty Shops.
#BeYou #BeNatural
Medical Beauty Awards 2020
In 2020, Rivage won 2 categories in Medical Beauty Awards. The one with Rivage Body Mud Mask with Herbals and the other with anti-ageing Rivage Replenishing Anti-Age Cream.
Face is the mirror of our soul. This sensitive and delicate part of our body needs special and careful treatment.
In Rivage, we insist in loving natural beauty and the uniqueness of each face!
Our motto is Be you Be natural and we are here to showcase how unique you are and to offer everything that your skin needs.
Your ally against time
Rivage combines Dead Sea minerals with botanicals and precious of the skin vitamins
#BeYou #BeNatural
Rivage combines Dead Sea minerals with botanicals and precious of the skin vitamins Rivage Treatments include the whole body, as the body is the temple of our souls.
Rivage offers a unique experience in body beauty treatments. It is the company that brought to Greece the Home Spa Experience.
Enjoy a full body spa treatment
Whichever Rivage line you choose you will be thrilled with the results
#BeYou #BeNatural
Hair is an important and very special part of your health and beauty.
Rivage loves your hair and takes care of their shine and health.
Find out about the carefully designed formulas for cleansing impurities, removing dandruff and soothing scalp.
Discover the therapeutic treatment packages for various hair issues, like dryness, hair loss, oily hair, eczema, and more. – Intensive Hair Therapy
The aim of Rivage is to showcase the uniqueness of you. With Rivage Hair series we are here for you in order to make sure that your hair will be at their best!
#BeΥou #BeNatural
Rivage utilizes the therapeutic properties of Dead Sea natural ingredients and minerals
Special treatment for skin conditions
Psoriasis
Eczema
Local Fat
Cellulite
Muscle and Joint Pain
Stress Relief
#BeYou #BeNatural
In Karam we utilize the expertise and long knowledge of Rivage and we create business collaborations with Beauty Centers which we supply with Rivage products and we support the special treatment protocols with training and certifications. Moreover, we update our business partners about new products and treatments and add value to their services
In Karam by Rivage, cosmetology meets Dead Sea minerals. The result is cutting edge beauty treatments with excellent results, even from the first application.
In has been proven by research that skin cells can change their metabolic rate and their enzymic activities when they face high concentration of minerals like K+1, Mg+2 & Ca+2 ions. By that, they increase their ability to repair damage and to rejuvenate.
Moreover, Dead Sea Mud fosters a micro alga called Dunaliella Salina which is rich in Carotene B and is a strong antiaging factor.
Karam through its collaborations with modern beauty centers, combines the novel rejuvenation, detox and antiaging treatments with cosmetic and derma science. If you would like to stand out in the market by harmoniously blend the power of nature with science with astonishing results, choose Karam
Our Flagship Store
in Kifissia
Ένας Beauty παράδεισος στην Κηφισιά
και το πρώτο φυσικό κατάστημα Rivage
A Beauty Heaven and the first physical Rivage store in Greece
The first stop for Rivage products is our flagship store in Kyriazi 16, Kifissia.
A venue full of finesse and everyday luxury in combination with top quality customer service. A beauty meeting point for Northern Athens.
The store operates from 2019 with the grand opening to be in May 19 where Beauty Addicts, VIPs and friends enjoyed cocktails and beauty tips. A wonderful celebration that everyone enjoyed. With Rivage products you enter Dead Sea majesty in your everyday life
★ Aromes de Noblesse …………………………………. 157 Γ Kyprou Avenue, Argyroupoli  ✆ 2109618184

★ Βέρα Αναστασία ………………………………………… 91 Riga Feraiou, Patres  ✆ 2610321959
Discover Rivage Shops at Hotel Spas
★ Las Hotel & Spa …………………………………. Ioanni Grigorakou 7, Gythio 232 00, ✆ +302733024610

★ Karam Crete Spa …………………………………. Knossou 177, Ag.Giannis, Heraklion Crete 700 14, ✆ +302816008499 – +306983635907
★ Mystras Grand Palace & Spa …………. Palaiologio, Sparta 231 00, ✆ +302731021111

★ Elysian Luxury Hotel & Spa ………….. Kordia, Kalamata 241 00, ✆ +302721180100

★ Kahlua Boutique Hotel & Spa ……….. 25th March &, Giaboyntaki, Hersonisos, Crete 700 14, ✆ +302897022000
The more you love Rivage, the more this love is returned to you!
Welcome to the wonderful world of health, wellness and beauty – the Rivage world. We honor your trust by offering unique benefits:
★ As a member of Rivage Loyalty Club you will be the first to know about unique offers, discounts, events, competitions and gifts.
★ Every time that you buy you favorite Rivage products or have a face or body Karam treatment you gain bonus points that you can redeem in special beauty and wellness gifts.
With every purchase you earn 1 point for each euro spent, which can be redeemed:
★ 100 points: a 10 euro gift card
★ 150 points: free facial treatment
★ 300 points: an eye cream as a gift
★ 600 points: free 2-person body treatment
★ 1200 points: a free product body kit
★ 3000 points: a free weekend for two in a Karam hotel and a free face or body treatment at the Spa
FOLLOW RIVAGE
★ A World full of Benefits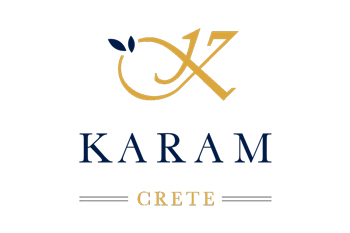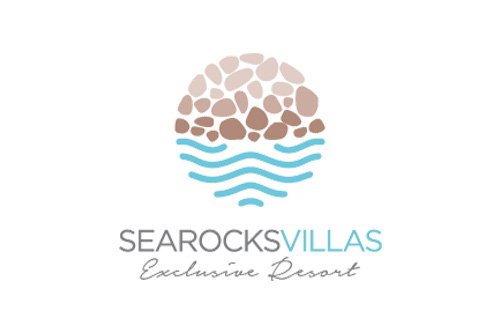 Rivage products are certified by international associations about their safety